Renowned Speakers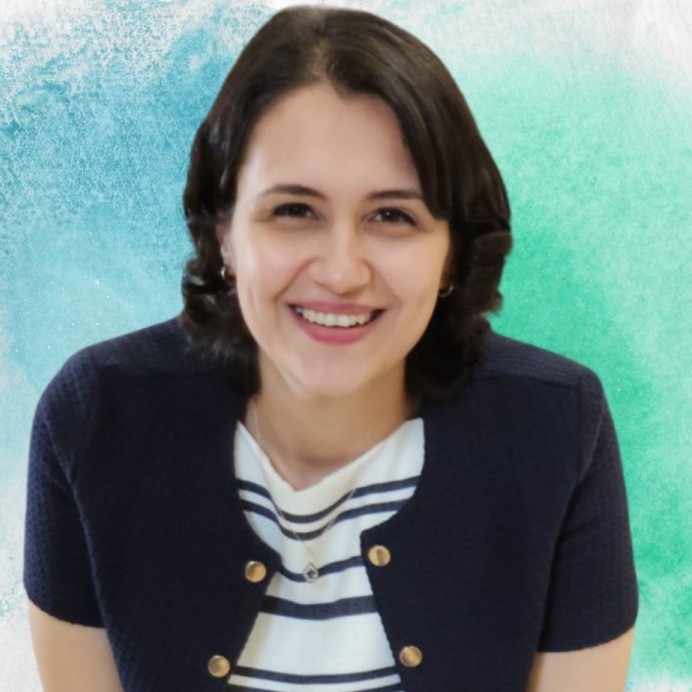 Ilayda Acaroglu Degitz
Yeditepe University, Turkey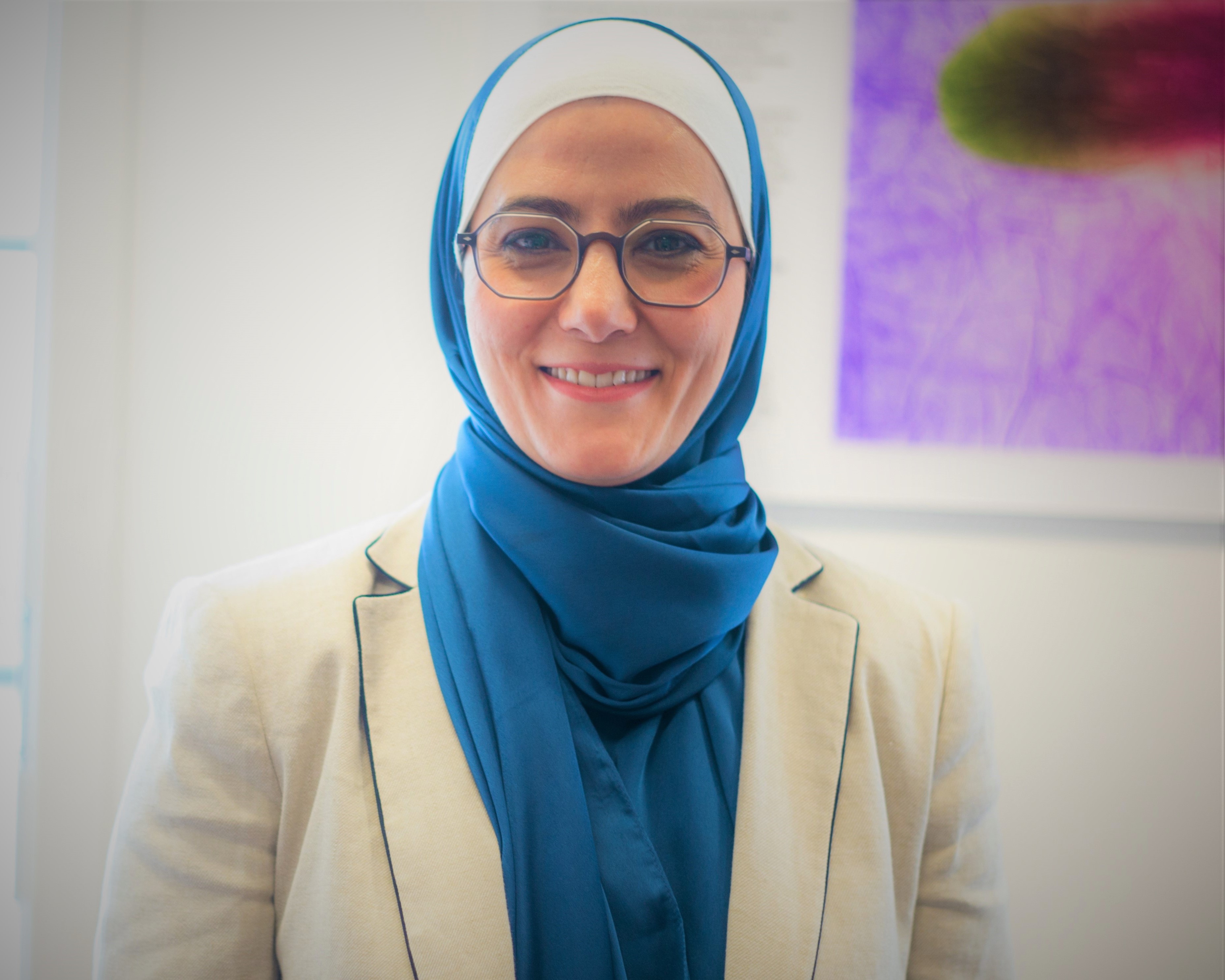 Khuloud Al-Jamal
Kings College London UK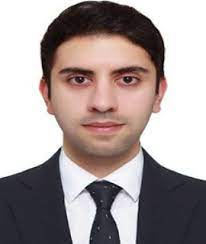 Shayan F Lahiji
Yonsei University, South Korea South Korea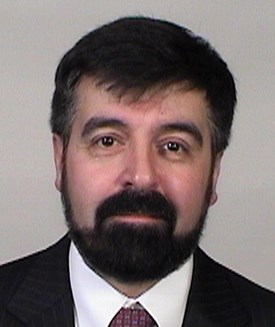 Alexei Basnakian
DNA Damage and Toxicology Core Cente USA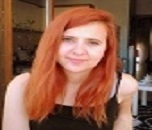 Vasiliki Daikopoulou
R.G.C.C. S.A. Greece
Francisco Alonso
Universidad de Alicante Spain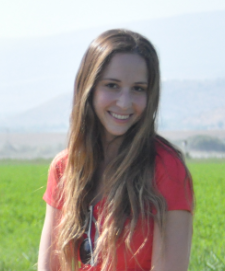 Shira Engelberg
Technion- Israel Institute of Technology Israel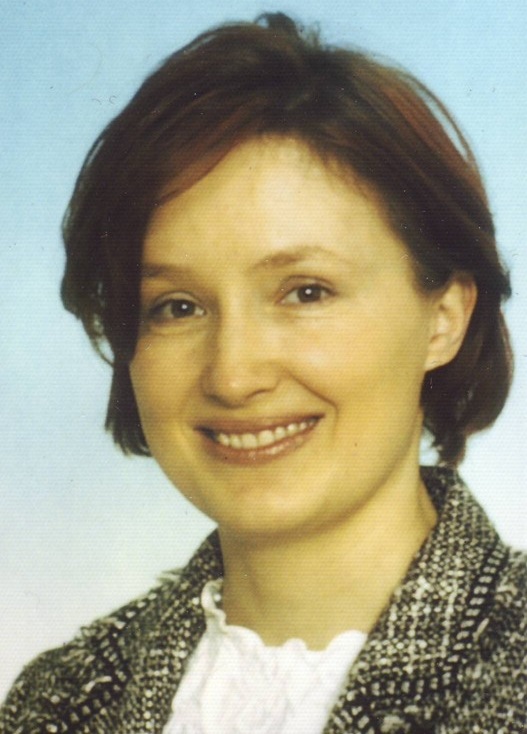 Dorota Dobler
University of Applied Sciences Germany
Recommended Global Pharmaceutical Sciences Webinars & Conferences
Asia Pacific & Middle East
Future Pharma 2024
Welcome Message
Dear Speakers, Delegates, Exhibitors & Sponsors,
It's my great pleasure to greet you on behalf of the FUTURE PHARMA-2024's Organizing Committee, we invite you to attend the "9th International Conference on Future Pharma and Innovations" to be hosted in Amsterdam, Netherlands on September 11-12, 2024
The FUTURE PHARMA 2024 conference is an International conference of 2 days, providing the most up-to-date information, research, guidance and policy discussion for professionals in the Pharma field. It is your opportunity to learn and network with friends and colleagues from around the globe while having fun at the same time.
It'll feature largely reputed internationally famed speakers who'll partake, bandy, debate, and anatomize significant new developments and scientific advancements that will impact the future of medicine, and related fields.
We very much look forward seeing you in in Amsterdam, Netherlands on September 11-12, 2024. We hope you'll join us to make the 9th International Conference on Future Pharma and Innovations" a memorable event!
In case you have a question about the conference, contact Ms. Eliooriac, the Program Coordinator of this conference.
Thanks & Regards,
Organizing Committee
About conference
The "9th International Conference on Future Pharma and Innovations," scheduled for September 11-12, 2024, in Amsterdam, Netherlands, and largely focused on the theme "Innovations in Pharma: Pioneering the Future of Healthcare" is cordially invited to participants from all over the world.
With its well crafted systematised scientific programme, which features interactive panel discussions, keynote lectures, grand addresses, and bill Sessions, the event provides its audience with a chic stage. The Future of Pharma R&D, Industrial Pharmacy and Physical Drugstore, Drug Discovery and Development, Novel Drug Delivery Systems, and Pharma and Biotech Financial Outlook are some of the topics covered by the global platform Future Pharma.
who should attend?
The conference welcomes directors, group leaders, professors, associate professors, speakers, research associates, scientists, investigators, and business delegates from top universities, pharmaceutical companies, formulation scientists, medical bias, researchers, and health care professionals from all over the world, providing a better tribune, hitching the most recent exploration, technological advancements in the field, as well as remedial aspects.
The organisers want to draw both industrial and academic scientists in pharma to this meeting by making it a showcase for scientific excellence.
Target Audience:
Pharmaceutics experts, researchers, and scientists
Pharma industries
Directors/Managers/CEOs
Pharmaceutical Students (Graduates and Post-graduates)
Pharmaceutical Professors and Faculty
Pharmaceutical Nursing & Midwifery Associations
Pharmaceutics Associations and Societies
Pharmaceutical Business Entrepreneurs
Pharmaceutical Training Institutes
Pharmaceutics Equipment designing companies
Pharma Devices Software Developer Companies
Pharmaceutical Companies
R&D Labs, Pharmacists, and Influencers
Sessions & Tracks
Track 01: Digital Marketing in Pharma Industry
Dramatis personae in the healthcare sector, such as pharma firms, can use a variety of digital marketing platforms to contribute to instructional content that will benefit their future and existing clients, such as outlining symptoms, causes, verdicts, treatments, etc. for pertinent conditions. For the pharmaceutical industry, digital marketing is crucial. While some pharmaceutical companies have fully embraced the digital revolution and the changing times, others have not. You should know that it makes no difference to the cases currently pending, who are rightfully pressing the pharmaceutical and healthcare sectors to step up and provide end-to-end services.
Pharma firms who use digital platforms and adapt to shifting trends are also the ones who benefit. Good deals are still available to those who can.
Track 02: The Future of Pharma R&D
Every industry needs research and development. Additionally, when it comes to the biopharmaceutical research sector, R&D services not only bring in money for the corporations that are engaged in the research, but also frequently have the unintended consequence of saving lives or at the very least improving the lives of patients. Many businesses need the best pharmaceutical research and development to grow. Studying and Developing In order to preserve their RD organisations and ensure the expansion and future success of research-based pharmaceutical businesses, effective pharmaceutical corporations began to guard against the possibility of open innovation to lower RD expenses and gain access to outside knowledge.
Track 03: Pharmaceutical Chemistry
Pharmaceutical chemistry is the study of medications and includes the creation of medications. This includes the discovery, delivery, absorption, metabolism, and other aspects of medications. Pharmacology, pharmacokinetics, and pharmacodynamics are aspects that come into play in biomedical study. Pharmaceutical chemistry research is frequently carried out in a lab environment. Pharmaceutical chemistry encompasses drug chemistry, pharmacology, metabolism, quality control, therapies and remedies for complaints, and logical approaches. Pharmaceutical chemistry prepares students for professions in biotechnology, pharmaceutical firms, exploration facilities, and other fields.
Track 04: Pharmaceutical Analysis
Through rational chemistry, pharmaceutical analysis evaluates the efficacy of drug goods. This course will introduce topics that have an impact on the creation of pharmaceutical products, such as system validation, managing raw materials and completed goods, attestation, and tests. Important cGMPs regulations, FDA guidance, and ICH Quality guidelines will be discussed throughout the course, with a particular emphasis on the methods that can be used to help individuals maintain a high level of compliance that surrounds the laboratory landscape. It also examines several quality control measures that back up the analysis.
Track 05: Pharmaceutics & Pharmacotherapeutics
The study of genetic, environmental, and disease-related factors that regulate or affect drug metabolism and transport processes, as well as the fundamental mathematical relationships between enzyme/transporter function, blood concentration-time profiles, and the range of pharmacological effects, are all included in the field of pharmaceutics.
Pharmacotherapy is the use of medications to treat pathologic diseases. Pharmacists are experts in pharmacotherapy and are in responsibility of ensuring the safe, appropriate, and economical use of pharmaceutical drugs. As experts in pharmacotherapy, pharmacists are responsible for providing direct patient care, frequently functioning as a single member of a multidisciplinary team, and serving as the primary source of information on medications for other social insurance professionals. An expert in pharmacotherapy is someone who has spent a lot of time controlling .
Track 06: Industrial Pharmacy and Physical pharmacy
In order to ensure the quality and safety of new medications and therapies, artificial druggists play a significant role in their research, design, development, and testing. This broad field of study has connections to engineering and economics as well as several roles in the pharmaceutical industry.
A physical drugstore or pharmaceutics principle of a pharmacy entails the study of drug formulations and how they are created, manufactured, and administered to the body. The description currently includes the creation of nanoparticles, the design of delivery bias, and the targeting of medications and delivery systems to particular regions of the body.
Track 07: Clinical and Hospital Pharmacy
The field of pharmacy known as clinical drugstore requires pharmacists to provide patient care that enhances health, heartiness, and avoids conditions while also maximising the use of medications. This seminar covered themes such as the fundamentals of clinical pharmacy practise. Drug definition, drug review, drug administration, comforting, professional service establishment, consulting, and drug crime prevention, among other things.
Track 08: Pharmaceutical and healthcare Industry
The pharma and healthcare sectors are only just starting to adapt to digital technology. Due to the influx of new tech companies, existing players had to step up their game in terms of negotiations, marketing, and operations. If you're somewhat new to the pharmaceutical industry, like myself, here's a rundown of just some of the most significant trends.
Pressure is also increasing on the healthcare system, which has been plagued by rising expenses, international competition spurred by medical tourism and telemedicine, a widening gap between supply and demand, and expanding customer demands during the past ten years.
Track 09: Regulatory Affairs and Intellectual Property Rights
Regulatory Affairs play a significant role in the overall success of medication development, both during the early stages of marketing and always after. The pharmaceutical assiduity of 2023 deals with an increasing number of fascinating drug campaigners, all of whom have quality assurance's involvement in the nonsupervisory affairs department. In statutory, executive, and judicial contexts alike, the importance of intellectual property law is widely recognised. In order to promote effective and acceptable intellectual property rights protection and to lessen distortions and barriers to international trade, it puts out minimum standards for protection and enforcement in member nations. In relation to the following intellectual property types—patents, trademarks, imprints, geographical suggestions, and artificial designs—the Agreement establishes morality and standards.
Track 10: Pharma and Biotech Financial Outlook
In general, the last several years have been fruitful for both the pharmaceutical and biotechnology industries. Most crucially, the two segments of the industry have entered a golden age in terms of the growth in the number of new pharmaceuticals that have been approved and are in development.
New methods of research and the development of new treatment alternatives, such as biologics, stem cells, and medications for susceptible cancer patients, are responsible for many of these breakthroughs.
Due in part to these encouraging developments, public valuations of pharma and biotech businesses as well as M&A requests rose up to August/September of this year. Recent public assessments have changed due to the unfavourable publicity surrounding drug price.
Track 11: Novel Drug Delivery Systems
The building that houses the drug delivery system, known as a novel drug delivery system, can significantly affect how effective the medicine is. Every medicine has an optimal attention range within which the greatest benefit can be inferred; attention outside of this range can be harmful or result in no benefit at all. On the other hand, a multidisciplinary approach to the delivery of rectifiers to targets in tissues has been recommended as being increasingly necessary by the veritably slow development in the efficacy of the operation of moderate circumstances. This led to the development of fresh concepts for discussing the pharmacokinetics, pharmacodynamics, non-specific toxins, immunogenicity, memory recognition, and efficacy of medications. These novel techniques, commonly referred to as drug delivery systems (DDS), are based on interdisciplinary strategies .
Track 12: Drug Discovery and Development
Drug discovery is a process in pharmacy that involves the exchange of ideas between many fields, creating powerful drug realities. The main component of drug development entails the discovery of distinctive individual biomarkers, such as a protein that causes a complaint or complaint, and the development of a therapeutic patch of restorative energy that targets it. The procedure combines different pharmacological branches with biotechnology, bioinformatics, molecular biology, nanotechnology, and biochemistry to produce motes with potential for treatment. Despite the development of cutting-edge technologies and our growing comprehension of natural systems, the process of discovering new drugs is still a time-consuming and expensive endeavour. Only a small number of therapeutic medications meet the criteria and fulfil the need at this time.
Track 13: Green and Community Pharmacy
For the demand of conflation from unprocessed materials, product of goods, transit, storage, deliveries, operation, and disposal, are suitably analysed, predicted, and controlled, green pharmacy is offered. To create a greener pharmacy, druggists and practitioners of the broader pharmaceutical sciences must easily make a contribution.
Community pharmacy practise has played a significant role in recommending safe, workable medication treatments and providing guidance on appropriate use and preventative measures. Moment's professionals in people group medicine are looking forward to playing a larger role in improving health by preventing illness, improving the quality of care, and extending access to mental health. Community pharmacists are expanding the scope of their administrations inside the pharmacy and across patient transitions, cooperating on a professional level to address difficulties arising from the evolving landscape of pharmaceutical services.
Track 14: Big data analytics and Pharma
The pharmaceutical industry's future depends on tearing down barriers to innovation with the help of data analytics advancements. To start collaborating with other departments and associations and create a real-world substantiation frame for our pharmaceutical development through effective data application, we must get beyond the problem of unshaped data sets and integrating data from multiple sources. The component of data analytics that stirs up a tangible system for data optimization and transforms this into practical business strategies.
Participation / presentation option
Oral presentation: Oral Presentations may include the topics from researches, theoretical, professional or private practices in a concise manner. Individuals with personal experience are also welcome to present personal experiences or narratives which help others in everyday life. Speakers with a 30-minute slot should plan to speak for 20-25 minutes, and Keynote speakers should plan to speak for 40-45 minutes, with the remaining time to be used for questions and discussion by the Session Chair.
Workshop: For workshop presenters also, the topic of the talk will be the same as an Oral presentation with more specialized techniques and detailed demonstration. The generalized time duration for a workshop presentation is about 45-50 minutes. Interested participants can join with their respective team and present the workshop with their research coordinators with special group waivers on registration.
Poster presentation: Student Poster Competition will be organized at the Future Pharma-2024 conference is to encourage students and recent graduates to present their original research. Presenters will be given about 5-7 minutes to present the poster including questions and answers. Judges may ask questions during the evaluation of the presentation. This is an opportunity for young scientists to learn about the recent findings of their peers to increase their capacity as multidisciplinary researchers. Poster displays will be in hard copy format of 1x1 M long.
Webinar: The webinar presentation is designed for those interested attendees who cannot join in person due to schedule conflicts or other obligations. In this option, the presenter may record the presentation and their presentation will be presented in the Webinar presentation session.
E-Poster: e-Poster is also similar to the webinar presentation. In this session, their presentation will be published in the form of a poster in the conference website and the presenter abstract will be published in the conference souvenir and journal with DOI.
Exhibition: Future Pharma -2024 has the opportunity to exhibit the products and services from commercial and non-commercial organizations like Drug manufacturers, Clinical Trial Sites, Management Consultants, Chemists, Pharmacists, Business delegates and Equipment Manufacturers.
To know more about exhibitor booth details and benefits visit WHY TO EXHIBIT WITH US?
Send your queries to contact@europeanmeets.com
Advertisement: The conference program is a valuable resource that all attendees refer again and again as they navigate the conference. Advertising in the conference program is a great way to market and can help you secure long term business.
Send your proposal to contact@europeanmeets.com to know the available advertisement options and prices
Sponsor Future Pharma-2024
Premium Sponsorship package
Additional Sponsorship package
Mail the program manager at contact@europeanmeets.com or WhatsApp on (+44 1138680100) to know more about the sponsorship packages.
VISA Application
VISA Application: FUTURE PHARMA 2024 Summit's organizing committee hereby reiterates that we are NOT authorized to assist with any Visa application works. You may be required to submit a Letter of Invitation, Letter of Abstract Acceptance and Registration Payment Receipt to the embassy.
Letter of Invitation: A Letter of Invitation is proof that your paper submission and registration application are accepted by the conference committee board. It will be stated in English and may help with your visa application.
Token Amount: Token amount of USD 200 can be paid and a payment receipt can be proof of payment and may help with your VISA application.
**SHOULD YOUR APPLICATION BE DENIED, THE FUTURE PHARMA-2024 ORGANIZING COMMITTEE CAN NOT CHANGE THE DECISION OF THE MINISTRY OF FOREIGN AFFAIRS, NOR WILL WE ENGAGE IN DISCUSSION OR CORRESPONDENCE WITH THE MOFA OR THE EMBASSY ON BEHALF OF THE APPLICANT. THE REGISTRATION FEE WILL BE REFUNDED WHEN THE VISA APPLICATION OF THE INDIVIDUAL IS DENIED AND SHOULD SUBMIT VISA REJECTION PROOF**
Abstract Submission Criteria & Eligibility
PRESENTATION REQUIREMENTS:
Presenting authors are responsible for registration, travel, and hotel costs.
NOTE: Those with accepted abstracts will receive an acceptance mail allowing them to register for the conference.
Abstracts will be compiled and conference books are made available to participants at the conference.
Any presenter who is unable to attend should arrange for another qualified individual to present the paper/poster in question. If such a change is necessary, please notify our conference team
SUBMISSION OPTIONS:
Oral paper presentations will have 30-minute time slots and be clustered by theme into sessions. The keynote session will have a 45-minute time slot, the workshop/ special session will have a 60-minute time slot and the symposium will have a 60-minute time slot followed by a 5-minute Q&A session.
Graduate & Master's students are eligible to submit their abstracts under the poster and e-poster presentation category.
PhD students are eligible to submit their abstract under the special YRF (young researcher's forum), poster and e-poster presentation category.
NOTE: YRF category includes short oral presentations, especially for Ph. D. students.
Extended abstract: Submissions should utilize the abstract template. Papers submitted in this category may represent original empirical research, theoretical development, reviews, or critiques.
Market Analysis
Companies involved in drug development, manufacturing, and distribution for human or animal use make up the pharmaceutical sector. The main goal of research-based pharmaceutical companies is to provide value by finding and developing efficient drugs, vaccines, and services that benefit patients' wellbeing and can be profitably marketed on the market. This has a huge positive impact on life quality and protection while also raising shareholder value and improving the world. Innovation and technology have greatly improved world health over the past 60 years.
The pharmaceutical sector is going through a lot of transformation. There are numerous pharmaceutical companies that offer superior products. One of the most coveted industries is the pharmaceutical one.
Market Analysis of Global Pharmaceutical Industries:
In 2011, the market for items and technologies used in drug discovery was valued at $38.4 billion. This amount is anticipated to expand by a compound annual growth rate (CAGR) of 13.8% over the next five years, from $41.4 billion in 2012 to $79 billion in 2017. It is necessary to improve drug targeting through pharmacology research in order to prevent major side effects brought on by the drugs.
Quintiles IMS Institute estimates that by 2023, the pharmaceutical market would be worth close to USD 1,485 billion, up between USD 350 and 380 billion from the USD 1,105 billion reported in 2016. In 2023, it is anticipated that global brand spending will reach USD 815-832 billion. By 2023, it is anticipated that global generic spending will reach USD 495-505 billion.
While the European portion of spending would increase from USD 151.8 billion to USD 170-200 billion, the United States' share of global spending will rise from USD 461.7 billion in 2016 to USD 645-675 billion in 2023. Pharma merging nations will spend roughly 315–345 billion USD in 2021, up from 242.9 in 2016.
To Collaborate Scientific Professionals around the World
Conference Date September 11-12, 2024
For Sponsors & Exhibitors